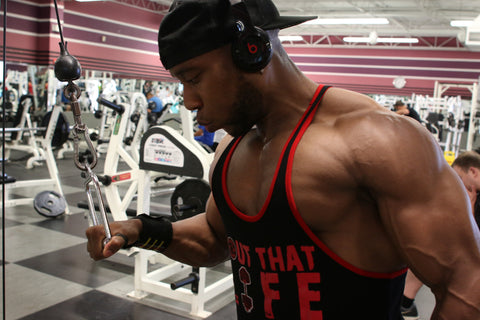 Online Coaching For 16 Weeks
Before you decide to hire me. Please understand you will be tracking macros if your gonna be coached by me. So you will need to use a "food scale" and you will be using a site like "myfitnesspal.com" to track the macros/calories I suggest for you on a weekly basis. If you have a problem with that then I can't help you. I give orders and I expect my clients to execute them. As a personal trainer, this makes things simple for the both of us and I can offer better service knowing that your hitting the numbers I give you.
I offer online coaching for 16 weeks. The price is $1,000.00. It covers figuring out your macros, creating your routine and workout split and monitoring your progress for the whole 16 weeks. I will do my absolute best to get you the results you need. You will also have my VIP email that only my "monitored clients" can contact me on for a more quick response. If you decide to continue my coaching after the 16 weeks are over I offer a discount price of
 500.00 for 8 more weeks
. Just come back to the site and make your payment for it when the time comes. Alot of people (including me) need more than 8 weeks to reach their fitness goals. Once you have made your payment, email me at 
Chris@Gethoeready.com
Once I verify your payment I will give you the "online clients only email" So we can talk more swiftly. I will contact you within 24 to 48 hours. I will email you the questioniare. This questionaire will really help me come up with an effective routine to fit you personal schedule and goals. Anytime you have a question just shoot me an email with the questions and concerns. NO SUCH THING AS A DUMB QUESTION!!!
*This is non refundable so if you pay for coaching be 100% sure you are ready to get to work.
---
We Also Recommend