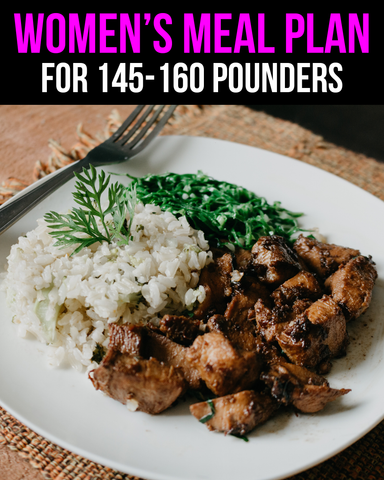 Women's Meal Plan: For 145-160 Pounders
This is a 10 week meal plan to help you achieve your fat loss goals. I made this for women. You will have 1 full day of eating examples for each week. This way you don't have to figure out your calorie intake and worry about what to eat. All you have to do is follow the meal plan. You can also substitute some of the meals/items in the meal plan as long as the macros and calories are pretty similar at the end of the day. Once you make your payment, You will be able to download this meal plan. Please be sure that you have the correct email address in your billing info. If you have any issue downloading this meal plan, Please email me at
Chris@Beastmode316.com
asap. Just give me the order number and name. I will then verify your payment and I will send you the meal plan to your email. Any questions or concerns you can always email me. I want you to share your progress with this meal plan. 
 I have a 
12 week beginner training program (for women).
 Go purchase that as well if you would like a great program to follow while doing this diet.
---
We Also Recommend